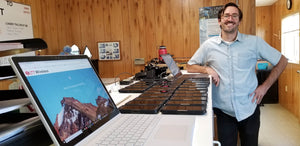 WHY LTT FOR SERVICES?
Cutting-edge technology is just the first step in a successful upgrade. At LTT, we provide a full-service experience from the initial consultation to the installation to our continued support and availability.
GET STARTED
SERVICES
We are committed to making your team feel confident and comfortable throughout the project and as our client.
We Service Local + Nationwide.
Headquarted in Portland, OR, LTT provides ongoing support to more than 350+ businesses across the US.