DASH CAMERAS
Protect your fleet with the most high-tech incident prevention on the market.
WHY DASH CAMERAS?
Gain a comprehensive view of your fleet to improve safety, efficiency, and your bottom line.
Get another set of eyes on the road.
When most people think of dash cameras they think of insurance claims. Like so many of our other appliances that have become "smart" such as light switches and doorbells, dash cameras have evolved. Dash cams now help drivers practice safe habits with the power of in-cab coaching. Get another set of eyes on the road by receiving alerts for high-risk situations such as tailgating, distracted driving, and more.
GET STARTED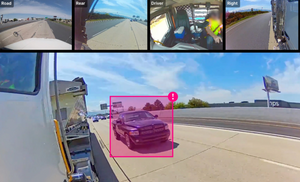 What are Dash Cameras?
Dash cams are primarily used to ensure the driver's safety by identifying other dangerous drivers during an incident, and for fleet management purposes. With dash cams, you can view recorded footage of a driver's journey, detect dangerous driving, and stay on top of fuel budgets with the help of the dash cameras GPS.
TOP FLEET MANAGEMENT BRANDS
At LTT, we believe every business is unique, so we partner with a variety of dash cam providers to ensure that you get the optimal solution for the safety of your drivers and others on the road. Our partners include:
OUR PROCESS
Ready to facilitate safe journeys for your fleet? When you partner with LTT, we find the right provider to meet your fleet management needs. We offer: