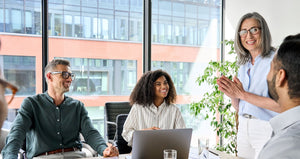 Why LTT Partners for Project Management?
We understand that efficient project management is critical to the success of implementing new technology solutions. That's why we assign a dedicated Project Manager and Account Executive to every signed project for installation or deployment support. We ensure that we meet or exceed milestones for installation, deployment, and training for every solution we offer.
LEARN MORE ABOUT LTT
OUR 8-STEP PHILOSOPHY
We believe that following these steps allows us to provide a structured approach to project management, which results in a successful deployment/installation for your organization:
It is in our best interest to introduce a solution that will future proof your business.
TOP BRANDS WE OFFER
LTT prides itself on staying up-to-date with industry trends, and the ever evolving vendor solutions. It is our goal to find the best solution for your business.
As your go to technology partner, we can be your one stop shop for all your business needs. When you have a question, concern, or an issue to resolve, you only need one phone number to dial.