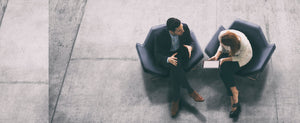 ABOUT LTT PARTNERS
LTT Partners is a national business technology consulting firm, VAR, and installer with a proven track record of loyalty, trust, and expertise in the world of cutting edge technology. If you want the best the market has to offer, LTT Partners is here to make the process easy. We only work with providers that provide the most up-to-date technology. LTT will filter providers based on your specific objectives and their strengths. Our goal is to be a partner that you can rely on for all your future business needs. When you work with us, you work with a third party broker/reseller that truly cares.
LEARN MORE
Helping you get the best price possible so you call us for the next project!
TOP BRANDS WE OFFER
LTT prides itself on staying up-to-date with industry trends, and the ever evolving vendor solutions. It is our goal to find the best solution for your business.
As your go to technology partner, we can be your one stop shop for all your business needs. When you have a question, concern, or an issue to resolve, you only need one phone number to dial.