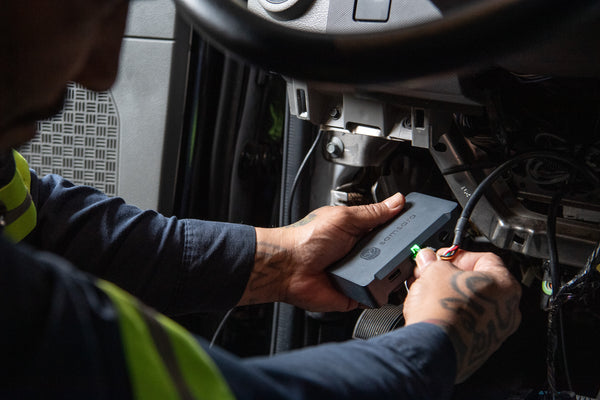 LOW VOLTAGE NETWORK CABLING
Get connected while ensuring the safety of your people and equipment
WHY LTT FOR LV NETWORK CABLING?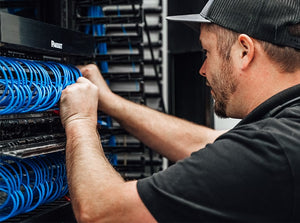 We offer a full range of Network Cabling Systems including Low Voltage and Fiber.
Whether you are looking to install a new network, upgrade your existing cabling infrastructure, or simply need maintenance and repairs, our team of experts are here to help. We understand the importance of having a well-designed and properly installed cabling system for the smooth operation of your business or organization. That's why we offer top-quality services at competitive prices, ensuring that you get the best value for your investment. As your loyal, trusted tech partners- our Technicians have the skill and experience to complete your project and exceed expectations. 
From distribution to installation, we can help you plan and deploy the best networking solution for your business.
GET STARTED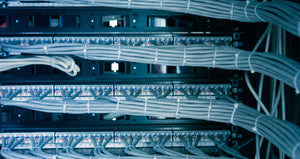 What is Low Voltage Cabling?
Low voltage cabling refers to the installation and maintenance of wiring and cables that operate at low voltages, typically up to 50 volts. This type of cabling is commonly used for various purposes, such as data networking, telecommunications, security systems, audiovisual equipment, and more. Low voltage cabling can be installed in both residential and commercial settings, and it provides a reliable and efficient way to transmit data and power throughout a building. The use of low voltage cabling ensures the safety of people and equipment, as it minimizes the risk of electrical shock or fire hazards.
OUR PROCESS
We're committed to bringing you the best solutions and the best service. You can trust our experts to get you set up with a wired network you can rely on. When you partner with LTT, you get: