YOUR TECHNOLOGY PARTNER
LTT Partners is a multi-brand provider of IT solutions for business, healthcare, education and government customers nationwide.
WHY WORK WITH LTT?
LTT Partners is your one stop for all technology solutions. We offer consultations, design services, project management, installation, and ongoing support for all brands that we sell.
BRANDS WE OFFER
LTT prides itself on staying up-to-date with industry trends and ever-evolving vendor solutions. We only offer best-in-class providers to support your company's vision.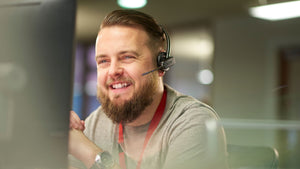 OUR PROCESS
From the initial consultation to the final result, we will work closely with you to meet your objectives. Our team will help your organization stay ahead of the curve.
LEARN MORE
Coquille Valley Hospital would recommend LTT Partners for building security implementation or upgrade to any healthcare facility without hesitation. Lance Sheidenberger and Aaron Hadley and have earned our trust and affiliation, we have strong confidence in the longevity of our alliance with them and I would encourage you to contact them with any questions.
Coquille Valley Hospital
I am writing to highly recommend LTT Partners for their exceptional services as our installer of Samsara Equipment Monitoring devices. LTT Partners provided us with outstanding scheduling, installation, and communication. I wholeheartedly endorse their services and believe you will benefit greatly from their
expertise.
Pivetta Brothers Construction Inc.
I wanted to thank you and Lance for a successful migration of our 500 plus devices covering eight states. It's rare a company's sales presentation matches their actual performance. You both delivered on your level of service facilitating our transition from AT&T to Verizon, the ongoing management of data plans post transition, and the significant financial savings.
Pacific Office Automation
The update/switchover project for our fleets' 400 tablets, mobile device management, and data plan was handled very successfully. Through this partnership we met our key goals of reducing tech issues and increasing productivity, while simultaneously lowering costs.
Broadway Cab
They have all been available at a moment notice to assist with any project, Lance and his team provides incredible customer service and have become a valuable asset to my team. We highly recommend using their services in any capacity to assist with future goals!
Bigfoot Beverages
The installers were extremely experienced, planned ahead and understood the day-to-day demands of our business. They were sensitive to our schedule and the needs of our employees and customers and were able to work around all of that without ever getting in the way or skipping a beat. From the site planning visit before the installation to the training and follow up after everything was completed, there was never a doubt that we had made the right choice in partnering with LTT.
Ashland Food Co-operative
Not only is the technology great and extremely user friendly and customizable, but LTT Partners worked with us every step of the way to iron out the very specific details and requirements we wanted of the system.
Lane Forest Products
LTT has been extremely responsive to any requests we have, even if they are out of the blue. Andy Nelson and his team have been high quality partners for Phoenix Industrial and we would gladly recommend their services to anyone looking for help managing all their communication and data needs.
Phoenix Industrial
LTT Partners is, hands down, one of the best vendors we have. They have provided exceptional customer service as our company expanded from the Portland, OR market to the Orlando, FL market. The team has gone above and beyond with their recommendations and suggestions to make the transition as smooth as possible. Most important is their dedication to us as a client, making sure our needs are met.
I&E Construction
We have been and continue to be very happy with our relationship with LTT Partners. They continue to add value to our organization and we are enjoying our long-term relationship with them. I would highly recommend them.
St. Charles Health System